Innovation + Insurance + Solutions
Risk Services
Questions on alternative insurance solutions? Contact Us


Winner of Captive Services Awards - Most Innovative Use of an Alternative Risk Transfer Facility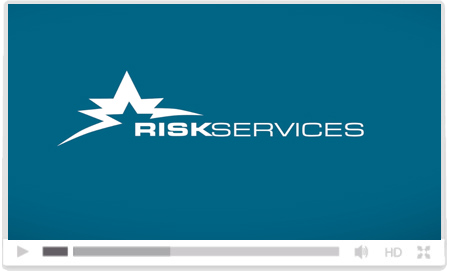 Risk Services can assist you in successfully navigating the alternative insurance market maze.
Our highly creative and entrepreneurial approach is backed by strong technical experience in the alternative and traditional insurance markets. We empower our clients with the innovative and workable solutions they need to reap the full benefits of today's alternatives in risk-financing and insurance.
Why Risk Services?
We bring hands-on, professional, and expert guidance in the design and administration of customized captive solutions that combine the best opportunities afforded by both the alternative and traditional insurance markets.
OUR AREAS OF SPECIALITY
Formation, Licensing, and Multi-State Registration
Captive Management
Financial Reporting and Insurance Accounting
Regulatory Compliance
Underwriting and Policyholder Services
Reinsurance Placement Services
Fronting and Collateral Negotiations
Risk Retention Groups
Risk Retention Groups, also known as RRGs, are a type of captive owned by their insureds and authorized to underwrite the homogeneous liability risks of their owners …
Learn About Risk Retention Groups
Captives
Captives are insurance companies formed under specific regulations, typically to insure or re-insure the risks of its owners or related parties…
Learn About Captive Management
---
Rogerisms
"We value loyalty and long-term relationships. Our clients recognize who brought them to the dance. We have clients who have been with us for over 30 years."
Risk Services provides excellent customer service and, as such, doesn't lose clients to other captive management firms.
[rä-jer-izem]
Words of wisdom from our CEO, Michael Rogers
"Michael Rogers first asked me what our problems were. Then he designed a solution."
Jim Salmon, Circle Star Insurance Company Risk Retention Group, Inc.