Aligning insurance carrier and agent interests to produce a winning solution for both
An agency captive is a reinsurance facility whereby the agent is assuming risk by reinsuring a portion of their book of business insured through a traditional carrier.
Agency Captives provide benefits for carriers and agents alike.
Insurance Carrier Benefits
Aligns the carrier and agent with respect to insuring profitable business
Increases retention
Increases profitability
Enhances agent relationship
Insurance Agent Benefits
Provides an additional stream of revenue
Ability to share in underwriting profits and related investment income
Strategic relationship with insurance carrier
Ownership of a reinsurance company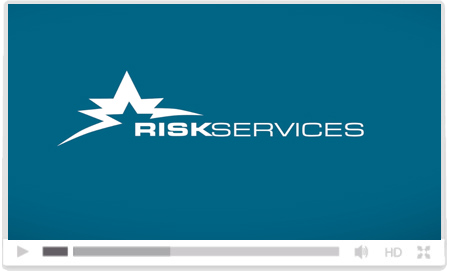 Risk Services have worked with multiple nationally recognized AM Best A-rated traditional insurance carriers to develop Agency Captive programs for their independent agents. Our carrier sponsored Agency Captive programs have enabled carriers to incentivize their key agencies to produce over one billion dollars of new superior loss ratio business through aligning the interests of the insurance carriers and the agents. Additionally, Risk Services has worked on agent driven Agency Captive programs whereby an agent with a profitable book of business establishes a strategic relationship with an insurance carrier to share in their underwriting profits and related investment income.
Contact Risk Services
Let Risk Services help you navigate through the alternative insurance maze. Reach out to discuss how our innovative insurance solutions can fulfill your business needs.
Contact Us
Rogerisms
"Captive insurance involves breaking the insurance product down into its various components and then putting it back together in a more efficient manner."
Risk Services builds captive insurance programs using best of class service providers who are industry specialists.
[rä-jer-izem]
Words of wisdom from our CEO, Michael Rogers
"We were a new company and needed lots of attention and help to get our feet wet. Michael Rogers and his team at Risk Services have provided captive management and underwriting services to us. Troy Winch is always available for questions and guidance. Theresa Schroder and her underwriting team are ready and willing to face the challenges and resolve them. I always feel they are part of us and we make a great winning team. A-ONE is now well known in commercial transportation insurance market, and we could not have done it without Risk Services."
Don Ko, A-One Risk Retention Group, Inc