Learn About Captive Insurance
Captives are licensed insurance companies formed under specific regulations, typically to insure or reinsure the risks of its owners or related parties. The captive insurance industry enables sophisticated insurance consumers the potential to develop innovative insurance solutions that fit their needs better than traditional insurance products.
CAPTIVE INSURANCE CAN TAKE SEVERAL FORMS:
Click above to learn more about the many possibilities captive insurance can offer your business.
At Risk Services, we focus exclusively on the alternative insurance market. The combined captive management experience of our principals and primary staff encompasses over 100 combined years in the formation and operation of over 250 captives located both onshore and offshore. These include, but are not limited to, single parent captives, Risk Retention Groups ("RRGs"), association captives, industrial insured captives, reciprocal captives, protected cell captives, self-insurance groups, and rent-a-captives.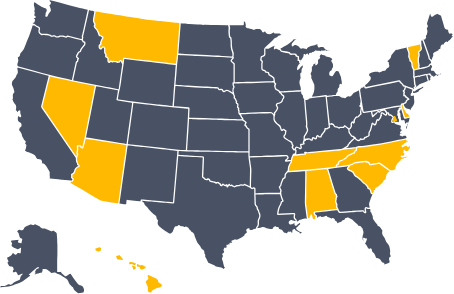 Domicile Options
Risk Services is approved to serve as a captive manager in all of the following domiciles:
On-shore:
Vermont
South Carolina
District of Columbia                  
Nevada
Hawaii      
Arizona
Tennessee
Montana
North Carolina
Alabama
Delaware
Off-shore:
Bermuda
Turks & Caicos
Contact Risk Services
Let Risk Services help you navigate through the alternative insurance maze. Reach out to discuss how our innovative insurance solutions can fulfill your business needs.
Contact Us
Rogerisms
"The best thing about the alternative insurance market is the unlimited number of options. The worst thing about the alternative insurance market is the unlimited number of options!"
While the multitude of options available in the alternative insurance marketplace can be a benefit, it can also be problematic as captive insurance prospects can become overwhelmed. Risk Services assists its clients in sorting through these options and focusing on the best solutions to accommodate their formation and ongoing success.
[rä-jer-izem]
Words of wisdom from our CEO, Michael Rogers
"Michael Rogers first asked me what our problems were. Then he designed a solution."
Jim Salmon, Circle Star Insurance Company Risk Retention Group, Inc.